Cheltenham Slate Roofing Experts Provides Timeless Appeal To Property
If you are looking for a way to increase your Cheltenham propertys value and at the same time make it more appealing to the eye, slate roofing can be the solution for you. Countless property owners choose a slate roofing system because not only do they last for many years but they also lend beauty to a Cheltenham property that evokes nature. If you feel that your home will benefit from this type of roof, let A1 Roofing Cheltenham be your partner in transforming your home for the better. The A1 Roofing Cheltenham team of expert and professional roofers and customer service staff has been a reliable partner to both property developers and homeowners in Cheltenham for their slate roofing needs. Our team is fully licensed and accredited and backed with more than 10 years of experience, A1 Roofing Cheltenham have quite a number of satisfied clients in the Cheltenham area. A1 Roofing Cheltenham take customer satisfaction seriously which is why we have full insurance coverage and use only the best materials and advanced technology, ensuring our projects are done efficiently and safely. A1 Roofing Cheltenham believe this level of customer satisfaction shouldnt be out of reach, which is why our rates are reasonably priced.
Our Guarantee
---
Free site visit and survey
No hidden costs
British standards compliant
Fully Insured
Clean and efficient
Professional workmanship
Long Lifespan
Its the reason why some of A1 Roofing Cheltenham oldest customers will simply tell you A1 Roofing Cheltenham gives you the best value for money. Slate is among those roofing materials that can last for a long time. It can last twice as long as other types of roofing materials. This is why slate roofing products come with a guarantee for 100 years. It is the ideal option for those who do not plan to ever sell their Cheltenham home. It remains fully functional even when being subjected to extreme weather conditions, and doesnt require frequent maintenance as it is not prone to mold and fungus growth.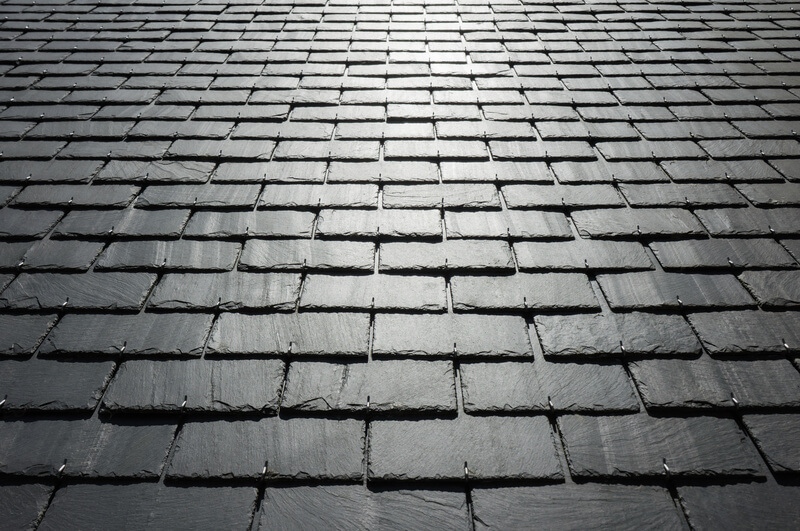 For your comprehensive slate roofing needs in Cheltenham, A1 Roofing Cheltenham customer care representatives are more than willing to assist thru 01242 374054. Avail of a free no obligation quote whenever you call to enquire on the roofing systems that A1 Roofing Cheltenham can provide you.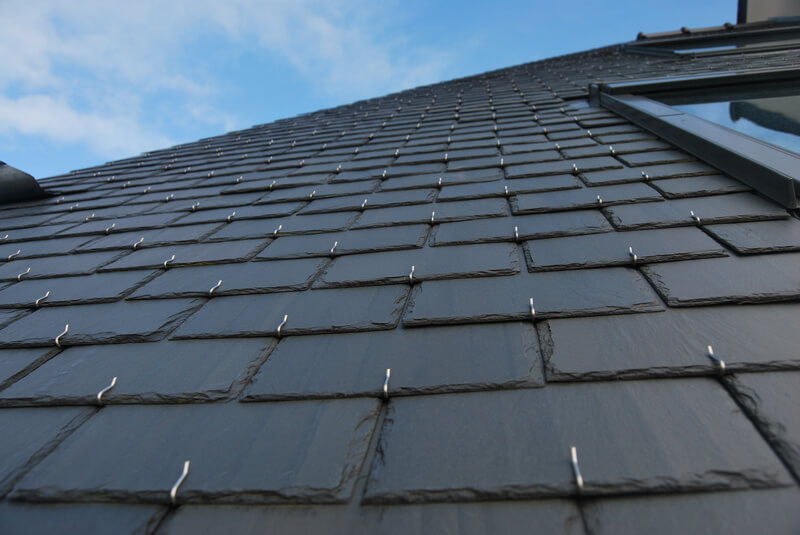 Benefits Of Having Slate Roofs On Your Cheltenham Home
Some people argue that slate is are fragile and heavy weight with complicated roofing requirements. While these points are valid, these are easily addressed when your roofing company has both technical expertise and solid experience in installation of slate roofs. With highly skilled roofing experts and with the aid of the latest in industry technology, A1 Roofing Cheltenham can take on these challenges so that customers will benefit from installing slate roofs.
Most homeowners love having a slate roof because they look naturally nice. When the A1 Roofing Cheltenham installation is done with high level of craftsmanship by roofing specialists, they perfectly complement a property of any architectural design or style. Slate tiles come in different colours and textures which you can even make combinations of if you feel creative. Besides, slate shingles can be hand-shaped to meet the specific preferences of a customer or customized to a variety of thickness and sizes. Regardless of the age of the property in Cheltenham, slate roofing retains its distinctive appeal.
Do You Need Help ?
Call Us Now On
Free Professional Pre- Installation Roofing Survey For Your Cheltenham Home
Before the installation of your new slate roof, a detailed assessment of your existing roofing system is done so that A1 Roofing Cheltenham will be able to understand better how the slate roofing system will fit your property. Through this, A1 Roofing Cheltenham are able to ensure that the new slate roof will be a good fit to your home.
Good For The Environment
Slates natural long lasting quality makes it an eco-friendly roofing choice. Slate roofing does not require replacement every decade or so unlike other types of roofing material, and thus construction waste is minimised.
Increase In Property Value
Property value naturally increases in Cheltenham with slate proofing due to its durability and the added bonus of making the property more pleasing to the eye. Give our helpful customer service representatives a call at 01242 374054 today for a free, no obligation quote.
Durable And Easy To Care For
A tough natural material, slate is popular as well as due to its being resistant to fire and water. These qualities make slate suited to the job of protecting a property against the elements.
All Types of Roofing Work Undertaken
Do You Need Help ?
Call Us Now On
A1 Roofing Cheltenham Top Quality Slate Roofing Works In Cheltenham
There are several slate roofing options available to A1 Roofing Cheltenham customers. Wherever possible and as much as A1 Roofing Cheltenham can, well source recycled slates to save cost for our clients as well as for environmental friendliness purposes. For clients that prefer brand new materials, A1 Roofing Cheltenham have a long list of trusted suppliers of quality new slates worldwide. If you are in urgent need of a slate roofing system for your Cheltenham property, A1 Roofing Cheltenham are here to provide the most effective solution that fits your budget. Call A1 Roofing Cheltenham at 01242 374054 for a free price quote for slate roofing solutions.